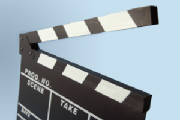 Presently with projects in various stages of development throughout the U.S. with an emphasis on Northern and Southern California.
Principal photography completed on BELIEVERS WANTED starring Dyonna Harrison and Thomas Boasack. Written by Karen K. Kremes
Two new projects in the funding stage.
We are very proud of THE ART PATRON making its way around the festival circuit. Check the schedule of a film festival near you.
Very proud of our documentary RV FOR BROWNIE. Stresses the plight of the homeless and how this project is helping get people off the street one at a time.
THE WAY I SEE IT is under consideration for preproduction.
LOVE AND CHAOS final draft is finally completed.
For more information:
Runway Ahead Productions
We are moving to a new location.
Burbank, CA 91506